Analytic Pathway.
Align and improve your analytic approach by creating a framework that connects your data, tools, and processes
We have more data and tools than ever before and require a bigger picture framework on how and where each of the pieces fit into your analytic approach. An analytic pathway will help guide your organization through a common approach to analyzing data, including when and where different data sources and tools should be used in analysis for increased usage. This approach increases data usage and opens doors to new and broader perspectives and ways to find growth opportunities in their business.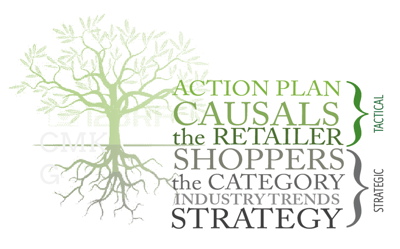 .ACTION: Develop an analytic pathway that reflects your organization's data, tools and approach for completing analysis and share broadly.
RESOURCES: CatMan Masters Course: Category Assessment: "The What"